Back to Apprenticeships Showcase
---
Win-Win Solutions: Work-Based Learning and Apprenticeship Projects
From aviation manufacturing in Seattle to health care in rural Montana, many community colleges have used their U.S. Department of Labor's Trade Adjustment Assistance Community College and Career Training (TAACCCT) grants to develop work-based learning (WBL) opportunities. These WBL activities—where "classroom" learning is paired with activities that occur at the workplace—are designed to train and place thousands of adults into well-paying jobs, while also helping to develop a skilled workforce to ensure American firms' competitiveness in the global marketplace.
Exemplary Apprenticeship Projects
This project showcase highlights a variety of WBL programs of study developed by TAACCCT grantees across multiple sectors—manufacturing, health, information technology (IT), finance, and energy—and geographic locations. The WBL models shown here encompass a range of activities that occur at the workplace, such as job shadowing, internships, and apprenticeships.

Healthcare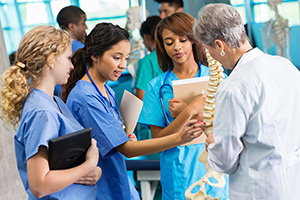 ---
Information Technology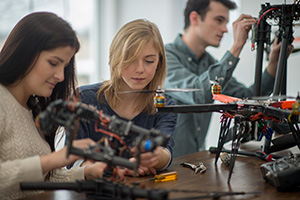 ---
Manufacturing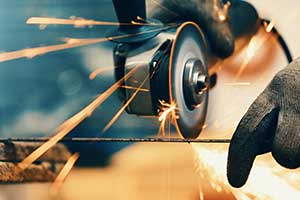 ---
Finance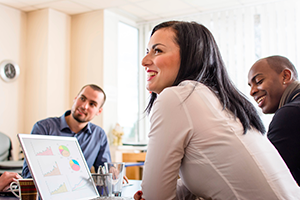 ---
Energy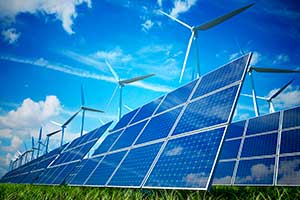 ---
Key Common Lessons
While the context for each of the showcased examples differed, there were some key common lessons:
Adapt to local dynamics: Successful programs identified high-growth industries and tailored programs to have the flexibility needed for various demographics—veterans, single parents, etc.
Learn the industry's needs: Understanding the local industry's current and anticipated workforce needs is critical so that employers can maximize their return on investment for providing WBL activities, and students can gain the most relevant skills for the workplace.
Identify committed champions: "Buy-in" from senior leadership—at the community college and company—is crucial for implementing new WBL models. As implementing any new program involves institutional "growing pains", champions can help guide program and staff through the short-term pains to see the long-term results.
For additional resources on WBL, please view the H-1B Ready to Work Internship and Paid Work Experience Toolkit.
---
"Frequently Asked Questions about the Apprenticeship Program," U.S. Department of Labor, n.d., https://www.apprenticeship.gov/faqs
Egan Reich, "U.S. Secretary of Labor Acosta Tours BMW'S Munich Apprenticeship Training Facility," U.S. Department of Labor, May 5, 2017, https://www.dol.gov/newsroom/releases/opa/opa20170517.
"U.S. Department of Commerce Report Shows Business Case for Apprenticeships," Commerce.gov, November 16, 2016.