Back to Manufacturing Project Outcomes
---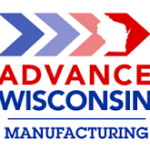 Advanced Manufacturing Pathways PLUS received a $2,999,750 Round Two TAACCCT award to addresses strategic gaps in our manufacturing educational and services infrastructure in order to effectively prepare job seekers for current job opportunities through an accelerated credentialing frame. The AMP PLUS strategies build capacity for expanded flexible learning options in four Advanced Manufacturing pathways through a combination of class schedule enhancement and the infusion of technology enabled learning in courses that stack or lattice to credentials aligned with the skills needed by regional employers.
Defining Features of Project:
Fox Valley Technical College developed rich and trusting relationships with employers by listening to their needs and developing programs that responded to those needs.
Two new positions that were funded by the grant: a Career Navigator and a Veterans Specialist were sucessful in student retention and completion.
Accelerated student progress through the development and use of contextualized, technology-embedded mobile applications for Advanced Manufacturing courses.
---
Participation Metrics
Participation
675 participants
Short-certificates earned (1 year or less)
336 students
Long certificates earned (1 year or more)
30 students
Two-year degrees earned
36 students
Employment*
28 employed after completion
*= As of the time of the Final Evaluation Report
Source: Grantee's Third-Party Evaluation
---
"Changing lives is the most important outcome of Wisconsin's Advance Manufacturing Pathways Plus TAACCCT grant project."
---
"With the grant program, the fact that I have my certificate that is also something I am able to put on my resume. It seems like ever since I have done this, doors have opened left, right, up, down that may not necessarily have come to my attention had I not gone this route" — Camry
---
"I could take this training anywhere in the world. My technical college experience, my employment experience, because of the technical college education, phenomenal!" — Rose
---
"It's definitely not too late. If you have been dislocated through an unfortunate unemployment situation, or if in general you're at a point in life you don't know what to do anymore, there are educational opportunities available, they are out there, take them and go with it." — Gary (returned to school after 25 years)