Back to Information Technology Project Outcomes
---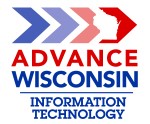 Intentional Networks Transforming Effective and Rigorous Facilitation of Assessment, Collaboration, and Education (INTERFACE) consisting of 16 Colleges, received a $23,177,882 Round Three grant award to develop, improve, and expand adult educational training pathways to careers in information technology-related occupations. INTERFACE colleges will allocate 25 percent of their local grant funds toward partnerships with local workforce boards and Job Centers to decrease challenges and increase opportunities for dislocated workers. INTERFACE will serve IT-related sectors based on projected openings/growth in individual consortium member districts and will focus on two components of IT: 1) basic computer literacy skill development and 2) information technology-related career pathways that lead to family sustaining wages in high growth occupations.
Defining Features of Project:

All 16 colleges improved or expanded programs using grant funds in a variety of ways. Almost all colleges created new credentials and curriculum, while focusing on the creation of new and updated career pathways. Colleges updated their curriculum, purchased equipment to better serve students, and/or used grant-funds to hire additional staff (i.e. instructors, student support). Course delivery methods varied across colleges including traditional, online, distance, and hybrid models. Each college tailored their delivery methods based on the needs of their local businesses, student population and the type of program.
Prior Learning Assessment (PLA) improvements were made at most colleges. Examples include streamlining the existing PLA processes, marketing the opportunities more to students through online tools, and creating standardized PLA strategies for veterans, consortium-wide.
Most colleges used grant-funds to provide student support to INTERFACE participants. This included offering preexisting support roles, expanding these roles, or hiring personnel for additional support roles. Student support was provided in five main categories: student outreach, academic advising, non-academic support, academic support, and career-readiness support. The services helped students understand program options, program progress, job interview processes, difficult course content, and other issues that impact school performance.
---
Participation Metrics
Participation
4,962 participants
Completed program of study
1,615 students
Participants earning credentials
2,618 students
Employment*
1,068 employed after completion
*= As of the time of the Final Evaluation Report
Source: Grantee's Third-Party Evaluation