Back to Sustainable Agriculture and Culinary Arts Project Outcomes
---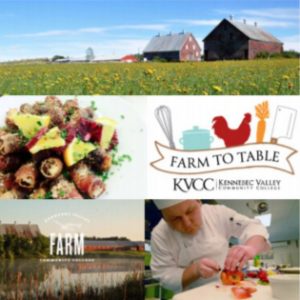 Growing Maine received a $2,500,000 Round Two grant award to develop degree and certificate programs in the areas of Sustainable Agriculture and Culinary Arts. These two programs address a critical gap in educational offerings for individuals interested in pursuing employment in the growing "farm to table" industry in Maine.
Defining Features of Project:
Offers the state's only two-year Associates degree program for Sustainable Agriculture.
Prior to this program, an on-farm apprenticeship or a four-year degree program were the only post-secondary options for developing new agricultural professionals.
The Culinary Arts program is well-positioned to be a leader in promoting farm to table dining in the New England region.
---
Participation Metrics
Participation
227 participants
Short-certificates earned (1 year or less)
--
Long certificates earned (1 year or more)
--
Two-year degrees earned
18 students
Employment*
--
*= As of the time of the Final Evaluation Report
Source: Grantee's Third-Party Evaluation