Back to Manufacturing Project Outcomes
---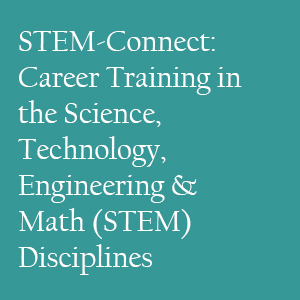 STEM-Connect: Career Training in the Science, Technology, Engineering & Math (STEM) Disciplines received a $2,749,995 Round Three grant award to create certificates that provide clear and flexible pathways to employment in STEM-related fields. The program was designed to respond to the needs of both traditional and non-traditional student populations..
Defining Features of Project:
The grant was used to build institutional capacity by developing leadership and new internal and external partnerships.
This increased capacity includes new STEM Certificates, highly-involved faculty, twenty-two newly developed or enhanced courses, the delivery of course and support services, new collaborative relationships with UVM internal unit units and external partner organizations and increased public awareness of the University as a local resource for workforce training.
---
Participation Metrics
Participation
311 participants
Completed program of study
75
Participants earning credentials
75
Employment*
10 employed after completion
*= As of the time of the Final Evaluation Report
Source: Grantee's Third-Party Evaluation