Back to Manufacturing Project Outcomes
---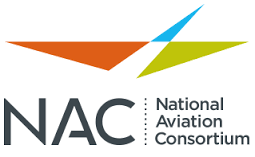 National Aviation Consortium (NAC) received a $14,914,452 Round Two grant award to provide specialized post-secondary education to trade-impacted and other dislocated workers, long-term unemployed, veterans, and incumbent workers for careers in aviation and manufacturing.
Defining Features of Project:
The grant allowed the partner colleges to expand employer partnerships.
The Retention Specialists (RS) have been key to students' success in completing the program and gaining employment.
The NAC programs allowed NAC colleges the opportunity to strengthen student policies/guidelines to better prepare students for employment, thus meeting employer needs.
Consortium resources and structure were helpful to partner schools.
---
Participation Metrics
Participation
3,019 participants
Completed program of study
2,296 students
Participants earning credentials
2,563 students
Employment*
309 employed after completion
*= As of the time of the Final Evaluation Report
Source: Grantee's Third-Party Evaluation