Back to Manufacturing Project Outcomes
---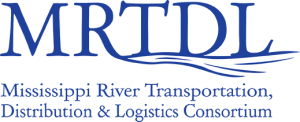 Mississippi River Transportation, Distribution and Logistics Consortium (MRTDL) received a $23,869,372 Round Three grant award to train 4,276 workers for jobs in Transportation, Distribution, and Logistics (TDL) from November 15, 2014 to March 31, 2017. The nine colleges in the MRTDL consortium are: Lewis and Clark Community College (L&C), in Godfrey, IL, Delgado Community College (Delgado) in New Orleans, LA, Hinds Community College (Hinds) in Jackson, MS, John Wood Community College (JWCC) in Quincy, IL, Arkansas State University Mid-South (Mid-South) in West Memphis, AR, Minnesota State College – _Southeast Technical (Southeast Technical) in Red Wing, MN, St. Louis Community College (STLCC) in St. Louis, MO, Southwest Tennessee Community College in Memphis, TN, and West Kentucky Community and Technical College (WKCTC) in Paducah, KY.
Defining Features of Project:
Establish and enhance sector partnerships among community colleges, employers, workforce agencies, economic development agencies, and community partners.
Recalibrate programs to align content and capacity with the needs of employers in each MRTDL community.
Build systems of stacked and latticed credentials that integrate evidence-based strategies for serving the needs of TAA-eligible workers: prior learning assessment, basic skills enhancement, acceleration, online and technology-enabled learning, transfer and articulation, and work-based experiences.
Fully realize the benefits of working in a consortium to: (1) collaborate in implementing and sharing innovations, (2) benefit from the capacities and expertise possessed at each institution, and (3) implement efficiency enhancing measures.
---
Participation Metrics
Participation
7,465 participants
Completed program of study
4,804 students
Participants earning credentials
4,914 students
Employment*
337 employed after completion
*= As of the time of the Final Evaluation Report
Source: Grantee's Third-Party Evaluation