Back to Manufacturing Project Outcomes
---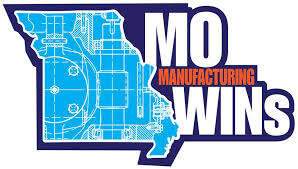 Missouri Manufacturing Workforce Innovation Networks (MoManufacturingWINs) received a $14,969,910 Round Two grant award to meet the State's growing demand for manufacturing related workers.
Many students say the program changed their chances in life, and Boeing and other aerospace companies have praised the program.
""This program was a restoration of faith that programs like these can work." – Jeremiah
"I really didn't have any direction before this program—like none whatsoever—and this program gave me a direction to go in."
– Eric
Defining Features of Project:
At every college, partnerships with local employers were undeniably strengthened by the initiative and will sustain long after the grant is over.
Strengthen online and technology-enabled learning.
Through new articulation agreements with four-year univer¬sities, participants could take their education even further.
Accelerate and improve certification and employment attainment.
---
Participation Metrics
Participation
4,547 participants
Short-certificates earned (1 year or less)
3,295 students
Recognized Industry credentials earned
8,873
Employment*
3,033 employed after completion
*= As of the time of the Final Evaluation Report
Source: Grantee's Third-Party Evaluation
---
"It was a great program," Evers said. "I was surprised that they would let a 50-year-old complete the program, but I was very grateful that they took that chance." – Robin