Back to Manufacturing Project Outcomes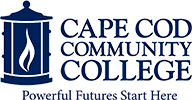 Massachusetts Careers and Credentials in Aviation received a $2.5 Million Round Four TAACCCT grant award to develop an accelerated (1 year) program to train workers as Aviation Maintenance Technicians. The program has developed strong partnerships with state-wide and regional employers, the U.S. Coast Guard, Camp Edwards Army National Guard, two industry associations, the workforce system, and state economic development entities to design and
implement accelerated pathways for jobs requiring a FAA A&P certificate as well as other
aviation and avionics occupations.
Defining Features of Project:
One of only six community colleges in the U.S. to offer FAA A&P certification training in an accelerated format.
The only public institution of higher education offering accelerated FAA A&P certificate training in eastern New England.
Opportunity to earn Certificates and an Associate of Applied Science (AAS) through CCCC by taking additional general education courses.
---
Participation Metrics
Participation
69 participants
Completed program of study
33 students
Participants earning credentials
39 students
Employment*
Not available
*= As of the time of the Final Evaluation Report
Source: Grantee's Third-Party Evaluation