Back to Manufacturing Project Outcomes
---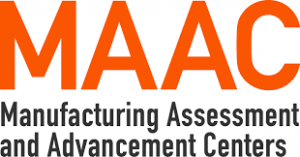 Manufacturing Assessment and Advancement Centers (MAAC) received a $2,999,360 Round Two grant award to address a demand in the Minneapolis-St. Paul metro area for an increase in highly-skilled manufacturing workers.
"We have a whole lab of packaging machines. And the different interest areas you can go into. We have companies who are looking for basic maintenance or Center for Applied Research and Educational Improvement design or programming, PLC or troubleshooting. There are a multitude of things you can go into. Even basic wiring. You may need a couple of extra classes and certifications, but you have most of your knowledge already." –  Student 1
"For the most part it's pretty fast paced. I feel like I'm going to be able to apply a lot of what I'm learning right into the field. I will have to pick up a lot of new things. I feel that the examples here and working on real machines will help a lot." –  Student 2
"I think it covers the bases well. I think it is not specific on one certain thing. It is very broad and you are touching on a lot of different things. You are touching on PLCs, robotics, programming. It's not just super specific. Your job opportunities will be a lot bigger because you have experience on plenty of things." – Student 3
Defining Features of Project:
Access to hands-on simulation technology such as virtual welders, CNC machines, and 3D printing.
Credit for prior learning assessments.
Online learning opportunities.
---
Participation Metrics
Participation
280 participants
Short-certificates earned (1 year or less)
105 students
Long certificates earned (1 year or more)
46 students
Two-year degrees earned
24 students
Employment*
1 employed after completion
*= As of the time of the Final Evaluation Report
Source: Grantee's Third-Party Evaluation