Back to Manufacturing Project Outcomes
---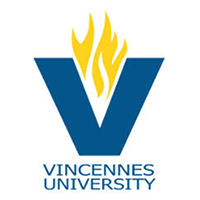 Logistics Training and Education Center Initiative (LTEC) received a $2,931,354 Round Two grant award to prepare TAA-eligible workers and other participants for employment in the logistics industry. The intervention's purpose was to increase the number of qualified, employable candidates by providing them with increased opportunities to advance in their education and careers.
"The program is flexible enough that I can work and take the class. It's a lot more flexible than other programs I've been in." – Participant
"The classroom and hands-on training is parallel to current jobs. We are learning the principles and seeing the physical parts of the training." – Participant
"I'm thankful for the opportunities here. I wouldn't get this from a larger campus." – Participant
Defining Features of Project:
Focus on hands- on training in our unrivaled 40,000 square foot logistics warehouse.
Use of cutting-edge technology and industry-tested equipment.
Small class sizes for a personalized experience.
---
Participation Metrics
Participation
544 participants
Short-certificates earned (1 year or less)
481 students**
Long certificates earned (1 year or more)
--
Two-year degrees earned
--
Employment*
26 employed after completion
*= As of the time of the Final Evaluation Report
Source: Grantee's Third-Party Evaluation
**= total number of credentials earned; the report did not provide a breakdown of certificates of one year or less, more than one year, and two-year degrees.