Back to Manufacturing Project Outcomes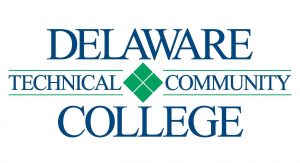 Delaware Technical Community College Manufacturing and Food Safety Program Enhancements received a $2,507,462 Round Three grant award to design and implement a fast-tracked remedial Summer Bridge, National Career Readiness Certification (NCRC), Certified Production Technician (CPT), Electromechanical Engineering Technology (ELM), Building Automation Systems (BAS), non-credit Food Safety and Sanitation certificate, and for-credit Food Safety certificate (Food Safety) programs. Trade Adjustment Assistance (TAA)-eligible individuals and veterans, among other learners, had the opportunity to enroll in one of these programs, receive nationally recognized certifications through their course work, and complete degree or certificate training in an in-demand industry.
Defining Features of Project:
Focused on four programs of study: Electro Mechanical Manufacturing degree, Building Automation Systems degree, non-credit Food Sanitation Safety, and for-credit Food Safety.
A general education remedial summer bridge program was developed and DTCC became recognized as a testing center for the National Career Readiness Certificate (NCRC) and Certified Production Technician (CPT) exams.
---
Participation Metrics
Participation
102 participants
Completed program of study
16
Participants earning credentials
45
Employment*
No data available
*= As of the time of the Final Evaluation Report
Source: Grantee's Third-Party Evaluation