Back to Manufacturing Project Outcomes
---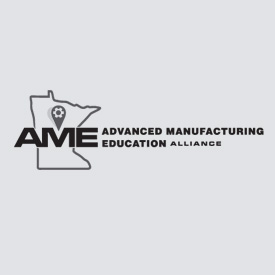 Advanced Manufacturing Education Alliance (AME) received a $13,100,920 Round Two grant award to provide specialized postsecondary education to trade-impacted and other dislocated workers, long-term unemployed, veterans, and incumbent workers who were seeking employment or seeking to advance their career paths in the manufacturing industry.
"Being able to get in the shop, hands-on, [to] work on the machines and get that experience for a job." – Student 1
One student commented, "You can learn something in a book, you can know it front to back, but to actually know how to do it with your hands is major and we have a lot of that here." – Student 2
Defining Features of Project:
Worked closely with employers and public workforce system partners to develop and offer new and modified industry-aligned credentials.
Provide a technology-enriched environment.
Develop and integrate a hybridized and modularized curriculum.
Facilitate comprehensive and continuous student support for persistence and engagement.
---
Participation Metrics
Participation
3,903 participants
Completed program of study
3,518 students
Participants earning credentials
1,693
Employment*
827 employed after completion
*= As of the time of the Final Evaluation Report
Source: Grantee's Third-Party Evaluation
---
"I learn a lot more here because of the hands-on stuff." – Student 3