Back to Healthcare Project Outcomes
---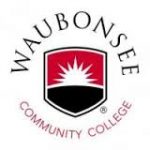 Strengthening Transitions, Building Pathways and Improving Achievement for Disadvantaged Workers received a $2,864,564 Round Two TAACCCT award to successfully transition students to occupational programs in one of two targeted industries: (1) Healthcare and Social Assistance and (2) Professional, Scientific, and Technical Services. The project will also build the capacity of the College to offer a new program in laboratory technology that responds to identified employer needs. There will be a strong focus on online learning programs to make the degrees and certificates in Laboratory Technology accessible to both local and regional TAA-eligible workers.
Defining Features of Project:
Created an evidence-based continuum of adult education programming to successfully transition career-limited adult students into credit courses, stackable and latticed postsecondary occupational certificates and degrees, or industry recognized certifications or credentials. This model is based on the adult education visioning document produced by the State of Illinois, successful bridge pilots across the State, and Waubonsee's pilot of health care contextualized coursework.
Developed and implemented an evidence-based, online and technology-enabled stacked and latticed degree and certificate program in Laboratory Technology.
---
Participation Metrics
Participation
339 participants
Earned credential
93 students
Employment*
11 employed after completion
*= As of the time of the Final Evaluation Report
Source: Grantee's Third-Party Evaluation