Back to Healthcare Project Outcomes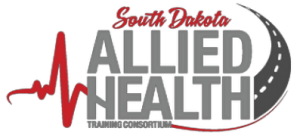 South Dakota Allied Health Training Consortium received a $16,558,431 Round Three grant award to expand and enhance the education and training opportunities in health care courses. Emphasis will be placed on serving rural communities and reservations to provide participants opportunities to continue their work while building a portfolio of stackable credentials.
Defining Features of Project:
Goal 1: The consortium's efforts to increase the number of adults earning certification in the health care field were successful. Over 1,000 individuals earned either a degree, a diploma, or a certificate in an allied health field during the grant period. A large segment, 44%, of those certifications were for Certified Nursing Assistants, a high-demand position for many health care facilities in South Dakota.
Goal 2: Partner colleges researched and developed online, hybrid, and competency based models of instruction for their allied health programs during the grant period. Simulations and distance delivery systems were key components in ensuring that instruction addressed industry standards and needs. Student success coaches and other support systems developed with grant funds helped to increase retention rates throughout the consortium. White papers uploaded to Skills Commons share the successes and challenges of those efforts.
Goal 3: The consortium was able to surpass its target goals for employing grant program graduates, retaining them in employment, and having them realize an increase in wages after graduation. An agreement with the South Dakota Department of Labor and Regulation was critical in helping partner colleges track the employment outcomes of their graduates. Concerns about low wages continue to exist for consortium members as they strive to address workforce needs in South Dakota, especially for entry-level positions. In 2015, the average wage for Certified Nursing Assistants in South Dakota was just $11.68 per hour.
---
Participation Metrics
Participation
2,649 participants
Completed program of study
1,085
Participants earning credentials
1,063
Employment*
305 employed after completion
*= As of the time of the Final Evaluation Report
Source: Grantee's Third-Party Evaluation