Back to Healthcare Project Outcomes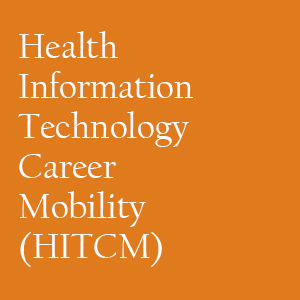 Health Information Technology Career Mobility (HITCM) received a $2,507,461 Round Three grant award to improve the delivery of the Health Information Technology Career Mobility (HITCM) program for TAACCCT clients, and with the improved delivery system increase the capacity of the existing program, without negatively impacting students. This increase was to allow more students access to these accredited, industry desired, high-income programs.  The implementation of the following methodologies was to increase the capacity without negatively impacting the student's achievement and completion rates.
Defining Features of Project:
Hybrid online delivery: The methodology includes upgrading the instruction delivery with telepresence synchronous online education technology and asynchronous embedding of the LMS with fundamental information and key lectures.  Both the HIT and NTM departments will upgrade and make use of the simulated workplace training and virtualized training delivery methodologies.
Outreach Centers: The enhanced telepresence technology, which is provided through a partnership with the Utah Education Network, was to allow outreach to sites at other higher education institutions.  Initial discussions, which was to result in formal agreements, have been instigated with Dixie State University, in St. George, Snow College in Ephraim, Utah, Casper College in Casper, Wyoming, and Utah Valley University.
---
Participation Metrics
Participation
975 participants
Completed program of study
897
Participants earning credentials
Not Available
Employment*
Not Available
*= As of the time of the Final Evaluation Report
Source: Grantee's Third-Party Evaluation