Back to Healthcare Project Outcomes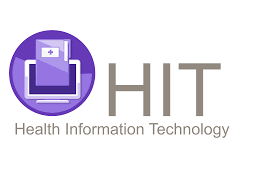 Health Information Technology (HIT) Student Connections received a $2.4 Million Round Four TAACCCT grant award to enhance the instructional quality, student supports, and workforce relevance of the HIT program at Arapahoe Community College (ACC). HIT is a nationally accredited program that culminates in a 64-credit associate of applied science degree and is the only accredited program in this field in Colorado that is offered online. The program is designed to be completed in about two years.
The program [is] real life not just classroom education. Everything we learned in the courses applies to actual situations in the HIT/HIM [health information management] department setting.

—Spring 2018 Exit Survey Respondent
I am impressed with ACC for developing [the data analytics certificate program]. Other colleges have some good stuff, but don't offer a lot with health care-specific analytics… ACC may be the second in the nation

—System Manager of Data Governance and Interoperability and HIT employer partner
Defining Features of Project
Develop stacked and latticed credentials.
Update content and online delivery of HIT program.
Enhance student practica.
Award college credit in HIT for prior learning.
---
Participation Metrics
Participation
134 participants
Completed program of study
14 students
Participants earning credentials
3 students
Employment*
Not available
*= As of the time of the Final Evaluation Report
Source: Grantee's Third-Party Evaluation