Back to Healthcare Project Outcomes
---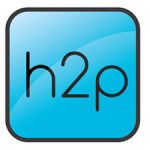 Health Professions Pathways (H2P) Consortium was funded with a Round One TAACCCT grant of over $19,613,306 to recruit Trade Adjustment Assistance (TAA)-eligible and lower skilled workers to participate in grant-modified or grant-created Healthcare Programs of Study (POS).
"When I started back to school in the Fall of 2012, having not attended a community college before and not being familiar or aware of all the deadlines involved, I missed every possible deadline you could miss from financial aid to signing up for courses. Had it not been for the advice and support of the H2P program, I would have had to wait until the next semester to begin school."
Defining Features of Project:
H2P students experienced median earnings gains roughly 60% higher than retrospective students, and they were significantly more likely to be employed at the end of the cohort time period.
H2P students also had significantly higher quarterly earnings, even when controlling for a broad range of student characteristics and the specific credentials students earned.
Using rigorous quasi-experimental techniques, H2P students had an estimated 8% greater likelihood of employment and 22% higher wages than retrospective students, both significant differences.
---
Participation Metrics
Participation
6,524 participants
Short-certificates earned (1 year or less)
1,444 students
Long certificates earned (1 year or more)
619 students
Two-year degrees earned
554 students
Employment*
121 employed after completion
*= As of the time of the Final Evaluation Report
Source: Grantee's Third-Party Evaluation