Back to Healthcare Project Outcomes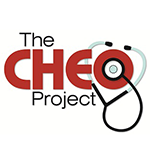 Consortium for Healthcare Education Online (CHEO) received a $14,171,229 Round Three grant award to develop or redesign identified allied health programs to expand or create hybrid and online delivery options. The intention of the grant was to develop the interest and aptitude of displaced workers to pursue allied health careers by studying online or in a hybrid environment in their community, building rural areas' capacity to fill jobs with local residents.
Defining Features of Project:
An institutional objective to move toward more online and hybrid course offerings.
A priority to build career pathways and to create/expand stackable credentials.
A focus on "active learning" in the classroom.
Expansion of allied health programs.
---
Participation Metrics
Participation
6,000 participants (including participants enrolled in NANSLO labs solely)
Completed program of study
3,037
Participants earning credentials
2,163
Employment*
484 employed after completion
*= As of the time of the Final Evaluation Report
Source: Grantee's Third-Party Evaluation