Back to Energy Project Outcomes
---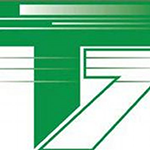 Technical Retraining to Achieve Credentials (TRAC-7) received a $19,619,450 Round One TAACCCT award to facilitate the delivery of career training programs that a) can be completed in two years or less, b) are adaptable across a wide skills and experience range for TAA-eligible, unemployed, and under-employed individuals, and c) prepare workers for employment in high-wage, high-skill occupations.
"With my training I was able to find employment faster than someone without any experience or training.  I gained tons of knowledge, which has helped me advance faster on my crew at my current job." — Shawn
Defining Features of Project:
The focus of TRAC-7 is on the delivery of industry-standard technical training regardless of institutional location.
TRAC-7 institutions offer students access to each of the signature programs through specialized mobile units, blended and online learning, and classroom-based and hands-on instruction at partner institutions and remote locations.
Training opportunities for industry-recognized credentials that would otherwise not be offered at a home institution are available through TRAC-7.
---
Participation Metrics
Participation
1,959 participants
Short-certificates earned (1 year or less)
420 students
Long certificates earned (1 year or more)
74 students
Two-year degrees earned
46 students
Employment*
148 employed after completion
*= As of the time of the Final Evaluation Report
Source: Grantee's Third-Party Evaluation
---
"I am so glad I made the decision to attend Washburn FastTRAC program from Washburn Institute of Technology" said Kim, who graduated from the FastTRAC welding program in December 2014 and is now working full-time.  Kim earned an American Welding Society SENSE Level I – Entry Welder certificate. "The hours and the benefit of a FastTRAC program were priceless for me, personally". — Kim
"I benefited by learning proper technique for welding and safety. The program gave me the know-how to get the job done right." — Dustin