Back to Energy Project Outcomes
---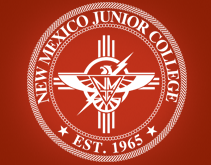 New Mexico Junior College (NMJC)  received a $2,507,461 Round Three grant award to focus on training programs serving the energy industry and related industry employment needs in Southeast New Mexico and West Texas. The training programs provide short term, accelerated training for professional technicians able to meet the immediate needs of the burgeoning energy industry and support industries.
"The instructors go out of their way to make it a program you want to partake in and show up
every day."
Defining Features of Project:
To address the demand for skilled workers in Commercial Driving (CDL 1 & 2), Instrumentation and Controls (I&C), Basic Oil and Gas Production (Lease Pumper Certificate), and Electrical Transmission Technology Lineman Utility Training.
The figure below categorizes the four major TAACCCT-funded programs of study and their stacked credentials that allow students to gain short-term training certificates as they progress through their program of study.

---
Participation Metrics
Participation
500 participants
Completed program of study
300
Participants earning credentials
300
Employment*
265 employed after completion
*= As of the time of the Final Evaluation Report
Source: Grantee's Third-Party Evaluation
---
"I think there needs to be more classes like the Lease Pumper and professionals. More like them,
I think they are really good examples of what they are lacking in schools and colleges."
"The whole purpose of the class is to learn something. I'm not just here for a certificate, I'm out
here so I don't look like an idiot in front of people. We are actually getting things out of this."
"This has been one of my most favorite things I have ever done."
"The instructors go out of their way to make it a program you want to partake in and show up
every day."
"This class has impressed me enough that the next class they have up, my wife is taking to become
a Lease Pumper."