Collaborations Supporting SkillsCommons Success
Several organizations collaborated within the TAACCCT Learning Network to provide technical assistance to TAACCCT grantees to improve and ensure the successful fulfillment of the TAACCCT program SGA requirements sponsored by the Department of Labor/Employment and Training Administration. The organizations within the TAACCCT Learning Network that partnered with SkillsCommons to deliver support services are listed below.
---

CAST is an education research and development nonprofit that works to expand learning opportunities for all individuals through Universal Design for Learning (UDL).
Through generous funding from the Bill and Melinda Gates Foundation, CAST is helped all TAACCCT grantees meet the TAACCCT SGA requirement for UDL :
All online and technology-enabled courses developed under this SGA must incorporate the principles of universal design in order to ensure that they are readily accessible to qualified individuals with disabilities in full compliance with the Americans with Disability Act and Sections 504 and 508 of the Federal Rehabilitation Act of 1973, as amended.
As part of this effort, CAST developed UDL On Campus, a collection of resources geared towards multiple stakeholders within postsecondary institutions, including instructional designers, faculty, policy makers, and administrators. The purpose of the site is to offer an understanding of Universal Design for Learning (UDL) in higher education across five categories: 1) Assessment, 2) Selecting Media and Technology, 3) Improving Institutional Policies and Practices, 4) Planning Your Course, and 5) Teaching Approaches. Within each category users can find resources that demonstrate specific ways to address learner variability at the postsecondary level in an effort to improve learning opportunities, retention, and outcomes.
CAST also provided webcasts and personal support through phone and email to TAACCCT grantees and attends national convenings and regional convenings (by invitation) to help grantees utilize Universal Design for Learning in their courses and programs.
---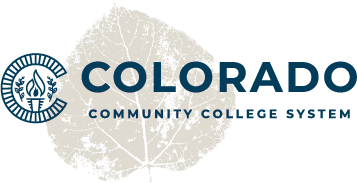 With 13 colleges system-wide, CCCOnline needed to grow, store, and organize OER designed and revised by faculty and staff for easy discovery and use across the state of Colorado.
The CCCS Learning Object Repository, LOR, is the home of academic materials, multidisciplinary student success tools, and employee resources created by staff of the 13 Colorado community system colleges. SkillsCommons created this system-specific OER repository for the Colorado Community College Online (CCCOnline) System allowing Colorado's community college faculty to build their own collection of OER that is easily shared across the state between the system's college.
---

The Department of Labor required all grantees to license materials produced with TAACCCT grant funds with a Creative Commons Attribution License (CC BY). This license gives others broad access to TAACCCT resources and permission to use, adapt, and improve the resources as long as the original creator is given credit. The purpose of the CC BY licensing requirement was to ensure the Federal investment of TAACCCT funds had as broad an impact as possible to generate innovation in the development and delivery of learning. Educational resources that are licensed with a Creative Commons CC BY license are called Open Educational Resources (OER).
Creative Commons (http://www.creativecommons.org) is a non-profit organization that has developed legal and technical infrastructure that maximizes digital creativity, sharing and innovation around the world and across many different sectors. With funding support from the Bill & Melinda Gates Foundation Creative Commons provided free strategic and implementation support to all TAACCCT grantees helping them to fulfill the TAACCCT CC BY requirement. Support includes help with:
understanding how to design and develop new learning materials that others can reuse and improve
applying the Creative Commons (CC BY) license to newly developed works using the Creative Commons license chooser
creating appropriate attribution statements so you get credit for your work
mixing openly licensed and proprietary material together
finding and using existing Open Educational Resources others have produced
understanding what OER are, their impact on teaching and learning practice, and benefits associated with sharing and reuse
ensuring developed resources are ready for uploading to Skills Commons.org the repository DOL is using to store and make TAACCCT resources publicly available
Creative Commons provided this support through a series of progressively interactive and intensive means including:
always available e-mail support through the e-mail address taa@creativecommons.org for all Creative Commons related questions
an OPEN for TAACCCT Google+ community that provides grantees with the opportunity to directly interact with and learn from each other as well as request support from Creative Commons. Over 200 grantees are already sharing and receiving support in this community. All past and current interactions are immediately available once you join
regularly scheduled webinars open to all
customized on-request webinars that Creative Commons tailors to meet your specific needs and delivers specifically to you and your consortia partners
in-person workshops and seminars delivered on site at your location or during district gatherings, all grantee convening's, and other TAACCCT events
Creative Commons has been supporting TAACCCT grantees since 2011. We're proud to be part of your team and actively promote and showcase your work.
---

Jobs for the Future works to ensure that all underprepared young people and workers have the skills and credentials needed to succeed in our economy. Working with our partners, JFF designed and drove the adoption of innovative and scalable education and career training models and systems. They also develop and advocate for the federal and state policies needed to support these solutions.
Partnering with the Department of Labor, Employment and Training Administration, JFF led the TAACCCT Learning Network, an initiative to provide comprehensive technical assistance to TAACCCT grantees. The TAACCCT Learning Network expanded on the technical assistance that is currently provided by Creative Commons, CAST, and CalState/Merlot and added new services and support provided by JFF with its partners Maher & Maher and the American Association of Community College, and the National Science Foundation Advanced Technological Education Centers.
TAACCCT Learning Network offerings included:
Virtual group exchanges, including online chats and webinars with subject matter experts and conference calls among grantees.
In-person convenings, including annual gatherings for all grantees beginning in fall 2015.
Tools and resources, including a continually updated TAACCCT page of resources on WorkforceGPS.
---

The MERLOT system provides access to curated online learning and support materials and content creation tools, led by an international community of educators, learners and researchers. The MERLOT collection consists of tens of thousands of discipline-specific learning materials, learning exercises, and Content Builder webpages, together with associated comments, and bookmark collections, all intended to enhance the teaching experience of using a learning material. All of these items have been contributed by the MERLOT member community, who have either authored the materials themselves, or who have discovered the materials, found them useful, and wished to share their enthusiasm for the materials with others in the teaching and learning community.
All the materials in MERLOT are reviewed for suitability for retention in the collection. Many undergo the more extensive "peer review" for which MERLOT is famous. MERLOT presents annual awards for various categories of materials added to or used in the collection. As described in Material Link Checking and Removal, all material URL's in the collection are reviewed frequently for stainability.
---

NLET is largely a volunteer-based nonprofit where extraordinary individuals and organizations work together to transform aspects of K-14 public education to help modernize workforce development necessary to improve participation and success rates. We are dismayed by the insufficient participation of players, lack of applied research, and uneven improvement within the reform movement.
NLET's core expertise is cross-sector collaboration and deep understanding of education technology; consumer technology; online learning and training; data science; data standards; and the nature, culture, and operations of education institutions, government agencies, research institutes, and foundations.
NLET has developed or contributed to projects funded by the National Science Foundation, the National Institute of Technology and Standards, U.S. Department of Labor, the Bill & Melinda Gates Foundation, and other foundations and corporations.
NLET's work is divided into four programs and six areas of research that were developed over the last seven years. NLET's applied programmatic work is designed for strategic transformation that can be carried out in pilot scenarios and then scaled. The areas of research are specific levers for change that NLET feels are critical to the modernization of K-12, community college, and workforce development.
---

There is no more pressing issue among Ohio manufacturers than recruiting, retaining and training workers for short term success and long-term sustainability.
The Ohio Manufacturers' Association (OMA) has partnered with California State University, SkillsCommons to provide easy access to high-quality FREE and OPEN training resources for Ohio manufacturers and their workforce partners!
Improve your local and in-house training programs or create new ones where gaps exist with SkillsCommons FREE and OPEN training resources!
You'll find high-quality programs which can be offered in-house or in partnership with local educational institutions. There's no need to reinvent the wheel. Create your optimum training program by reviewing and customizing the SkillsCommons training materials, developed by community colleges nationwide and evaluated by Ohio manufacturing subject matter experts to ensure quality.
More than 700 U.S. community colleges developed instructional curriculum in partnership with local industries to prepare students for employment as part of the U.S. Department of Labor's $1.9B Trade Adjustment Assistance Community College and Career Training grant program.
The training materials have been evaluated by subject matter experts, including industry experts, to ensure quality.
An OMA-SkillsCommons commissioned work group curated content for Ohio's manufacturers.
The resources in SkillsCommons are available to users at NO CHARGE through the Creative Commons CC BY licensing agreement so users can customize the materials, including rebranding, to meet their requirements.