---
Audience: Instructional designers, Industry experts teaching in Secondary CTE settings
The Jumpstart to Successful Instruction course designed for CTE teachers provides professional development rich in resources to help teachers develop a successful learning environment. The materials are practical and presented in a manner that will allow for immediate incorporation of proven learning concepts into courses. This course is also well-suited as part of an overall support effort for new or returning teachers, and those seeking remediation opportunities.
102-01 Investigating Learning Theory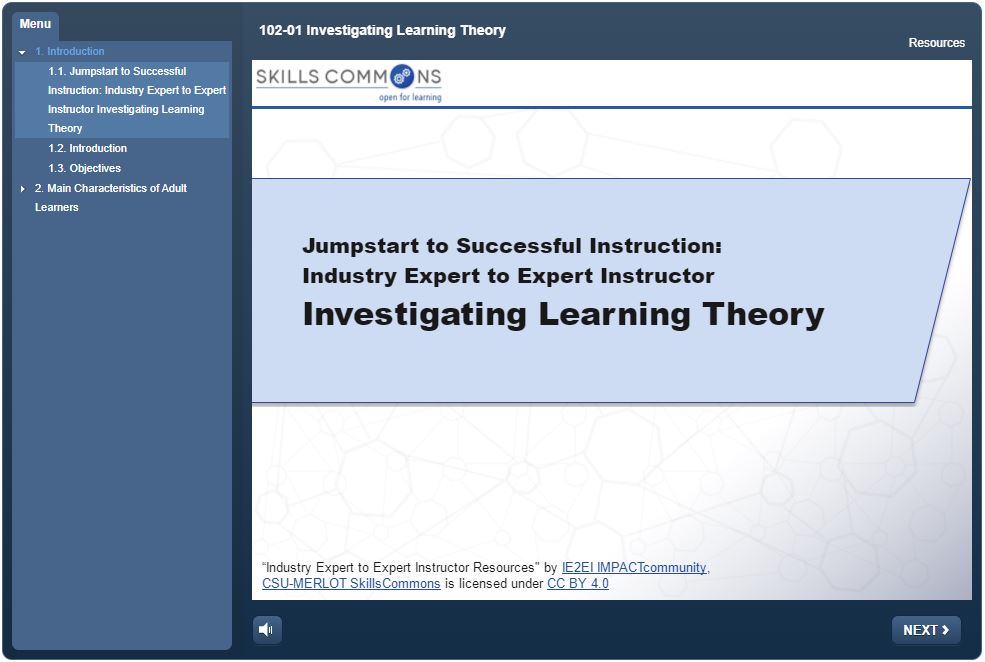 In this module participants will be introduced to the six main characteristics of learning according to theorist Malcolm Knowles and how the characteristics apply to how instructors can use the characteristics to engage adults in their own learning.
Preview Online Course: Investigating Learning Theory
Download Materials: Investigating Learning Theory
102-02 Plan for Issues and Potential Solutions in Classroom Management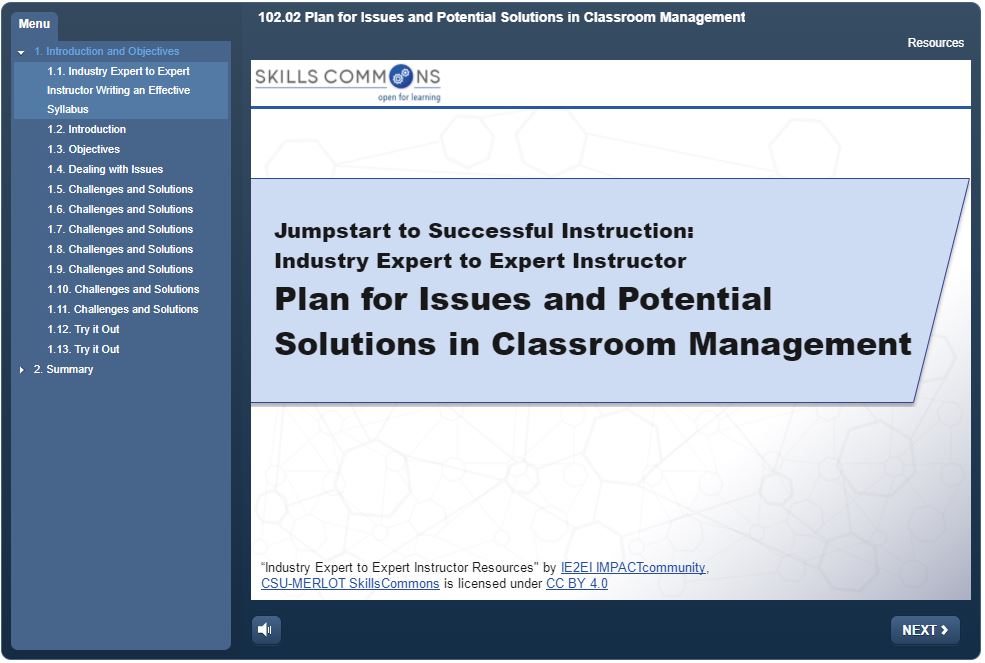 102-03 Understanding ADA and Meeting Learners Needs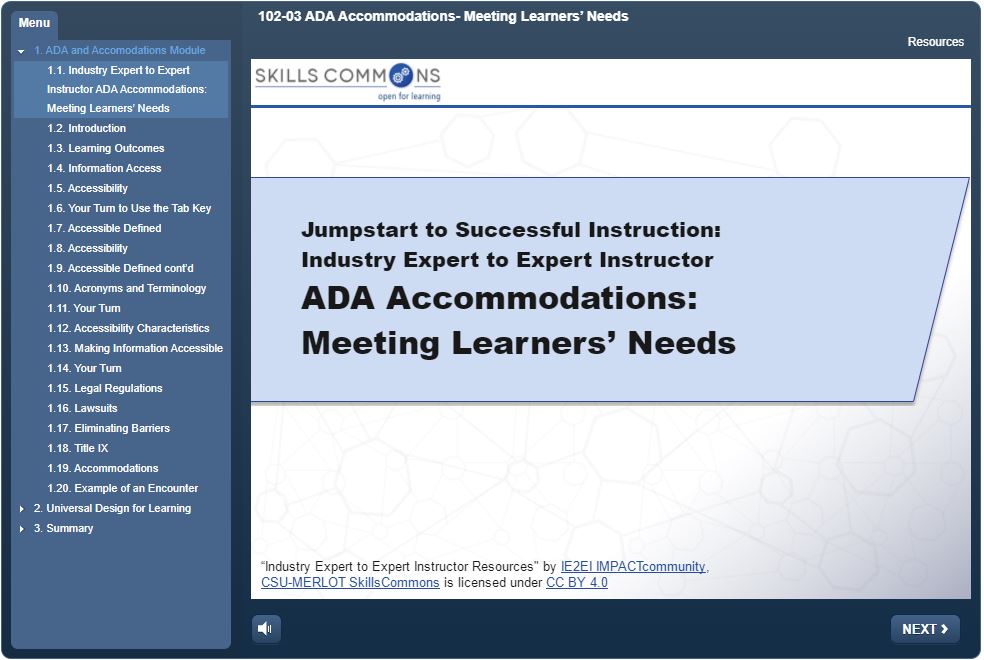 In this module participants will be introduced to characteristics and principles of accessibility to meet learners' needs. The topics covered include: defining accessible as it relates to persons with disabilities, becoming familiar with Americans with Disabilities Act (ADA) legal regulations for higher education, recognizing important accessibility characteristics, and use of Universal Design for Learning (UDL) for meeting all learners' needs.
Preview Online Course: Understanding ADA and Meeting Learners Needs
Download Materials: Understanding ADA and Meeting Learners Needs
102-04 Creating a Course Map or Course Plan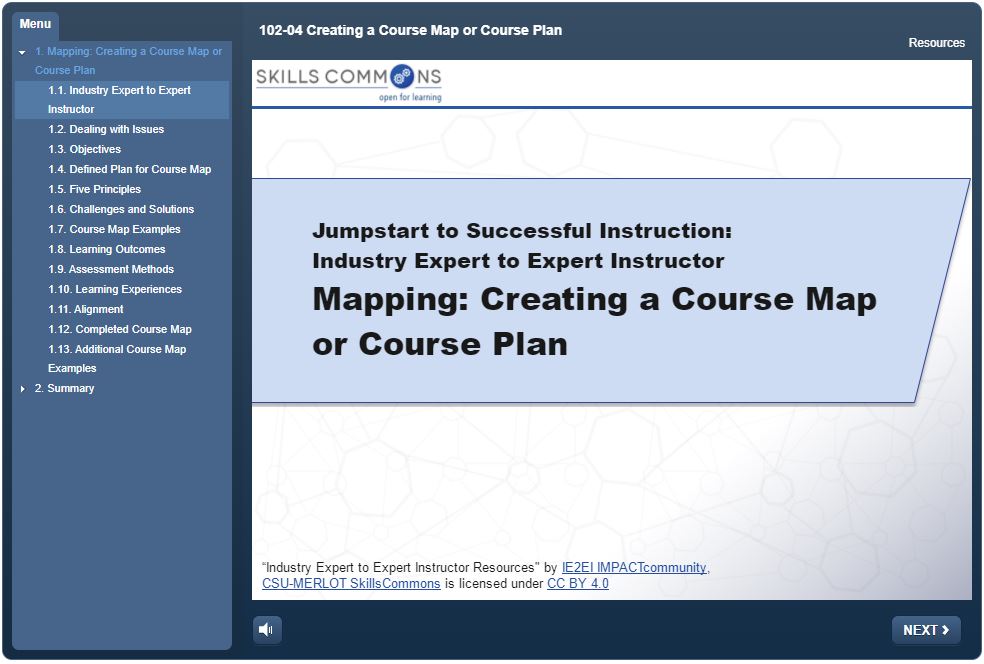 In this module participants will be introduced to course mapping or a course plan. Participants will gain skill in developing a course plan for any course. With exposure to creating a course plan: defining course outcomes, assessment methods, learning experiences and alignment to programs of study; participants will also gain knowledge of the five principles of curriculum design and will have access to four different examples of course maps will be course plan
Preview Online Course: Creating a Course Map or Course Plan
Download Materials: Creating a Course Map or Course Plan