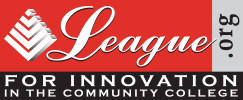 Past Event: Learning Summit | League for Innovation
When: June 11 – 14, 2017
Where: Paradise Valley, AZ
Hotel: Omni Montelucia
Registration: CLOSED
Presentation: Free Course Supports New Adjuncts, Leading to Student Success: IE2ET (PDF)
Session Topic: Innovation
Presentation Description: Certain teaching strategies have strong impacts on student learning. Yet attention hasn't focused on the impact faculty development has on student outcomes. Under California State University–MERLOT/SkillsCommons.org, the IE2ET IMPACTcommunity produced a comprehensive faculty development open course for industry experts new to teaching hoping to increase adjunct and student success.